TRI STATE
LOCK & SAFE CO.
WE'VE ACQUIRED SEACOAST LOCK & SAFE
Third Generation, Keeping the Family Tradition
We're proud to announce the recent acquisition of Seacoast Lock & Safe Company. The same locksmith company that's been in business since 1964 providing leading locksmith service to many local businesses, institutions and homes. We're proud to keep Seacoast Lock & Safe in the Letourneau family name and continue the tradition of providing reliable locksmith service to the Seacoast with the third generation.
Our new acquisition will broaden our business platform to deliver high-quality products and services to our customers. We will update you about our new services in the coming days. Till then, if you have any questions, you can reach out to us at [email protected].
We thank our valued customers and are looking forward to your continuous support.
Our locksmith team provides on-site residential locksmith services.
Servicing and installation of deadbolts, knob locks, rekeying, safe service and moving, key cutting & more!
Our locksmith team provides on-site commercial services.
Servicing & installation of commercial door hardware, panic devices, door closers, master key systems, hinges, alarm locks and more!
Our locksmith team provides on-site safe and vault services.
Servicing & installation of safes & vaults. We can get you in when your'e locked out, change the combo or need help purchasing or moving a safe & more!
Our locksmith team provides on-site automotive locksmith services.
We can cut & program nearly any car key or fob including Ford, GM, Chevy, Honda, Toyota, Mitsubishi, Nissan, Ram at a fraction of what the dealership charges.
438 LAFAYETTE ROAD IN HAMPTON NH!
SECOND LOCATION OPENING SOON
77 Turnpike Rd unit C3 Ipswich MA 01938
WHY CHOOSE TRI STATE LOCK & SAFE?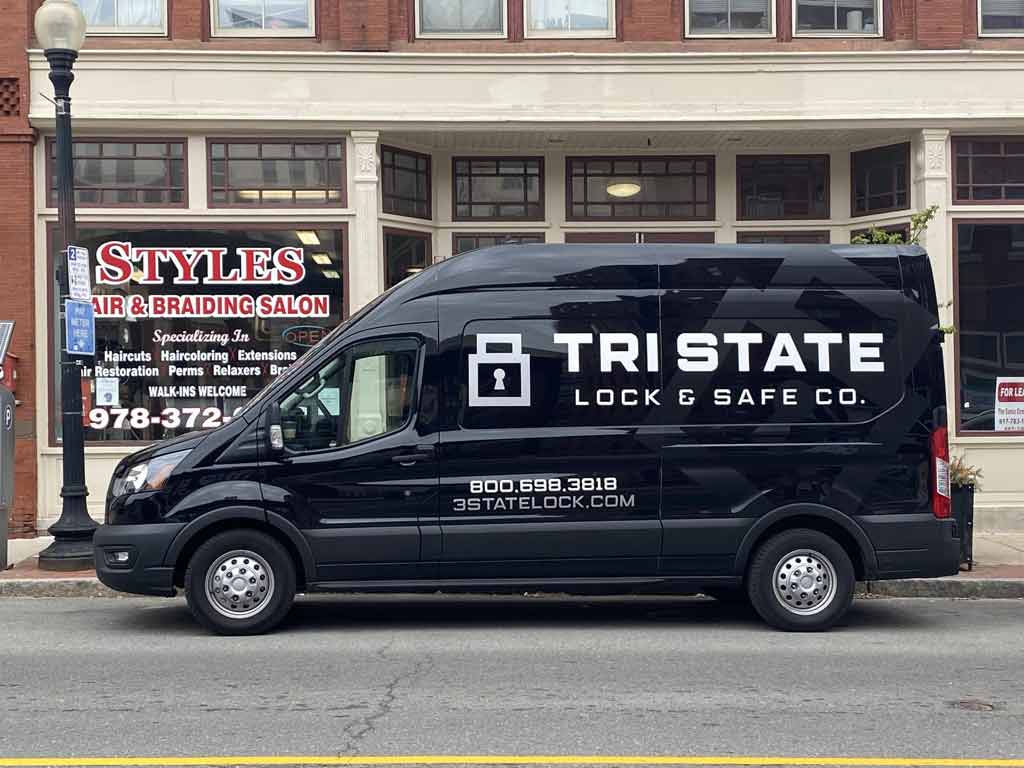 Immediate Response Time
We know that emergencies are urgent so our locksmiths are available to suit your needs. Our goal is to get our locksmith on site as fast as possible.
Affordable
We know everyone has a budget, which is why we want to provide quality service at the best price possible. Our locksmiths are capable of giving you an estimate over the phone; when we compete the job it will be within the price range quoted. No bait & switch with our company.
Experienced
Over 25 years experience servicing the seacoast area. When you call us, you'll speak to one of our experienced locksmiths and not a receptionist or call center. Our locksmiths can answer technical questions that you may have without having to place you on hold a dozen times to speak to someone with more knowledge.
100% Satisfaction Guaranteed
Our technicians are factory trained & have met the ALOA and SAVTA criteria for locksmithing & are fully insured to provide you quality service.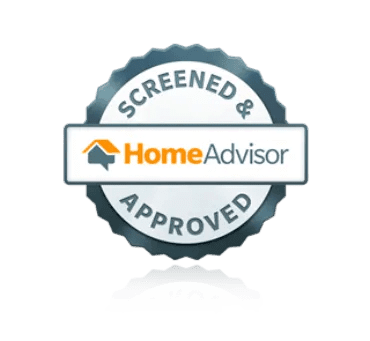 Trusted, Timely and professional communications with technician and office manager.
Jessie Kalap
May 11, 2022.
helpful
Elizabeth St. Clair
March 15, 2022.
I highly recommend Tri State Lock & Safe. I was in desperate need of a car key replacement as my other one fell apart in the ignition. I called at 8am and they were able to squeeze me into their busy day by 1030am. Everyone was professional and the service was fast and efficient!
Carol Reed
February 24, 2022.
I had called Tri State Lock & Safe to have the locks changed on a rental property. It was short notice and they were able to help me out with the day and time that was needed. The technician who came was great to work with. I would definitely call them again to help me out.
Aldo Zyd
February 21, 2022.
Very happy with their help. Pointed to a simple solution, 😈
paul bamberger
February 16, 2022.
Tristate was great! very professional service and got here very quickly when I locked myself out of the house.
mendon news
February 16, 2022.
I had lost my car keys on the beach, and was happy to find Tri State Lock in Hampton, prompt friendly service. These guys were great!
Todd Allard
February 14, 2022.
Great people & excellent service. I came in last minute just before closing and they dropped everything to help me. Reasonable pricing and great customer service. Thank you Tri State Lock & Safe.
Barbara Dombrowski
February 14, 2022.
Tri State Lock is fantastic. Jason was wonderful to work with. He was on time and a very nice person. I would highly recommend Tri State Lock for your needs.
(Servicing)
the surrounding Seacoast NH areas
(Servicing)
Amesbury MA
the surrounding Northern MA areas.